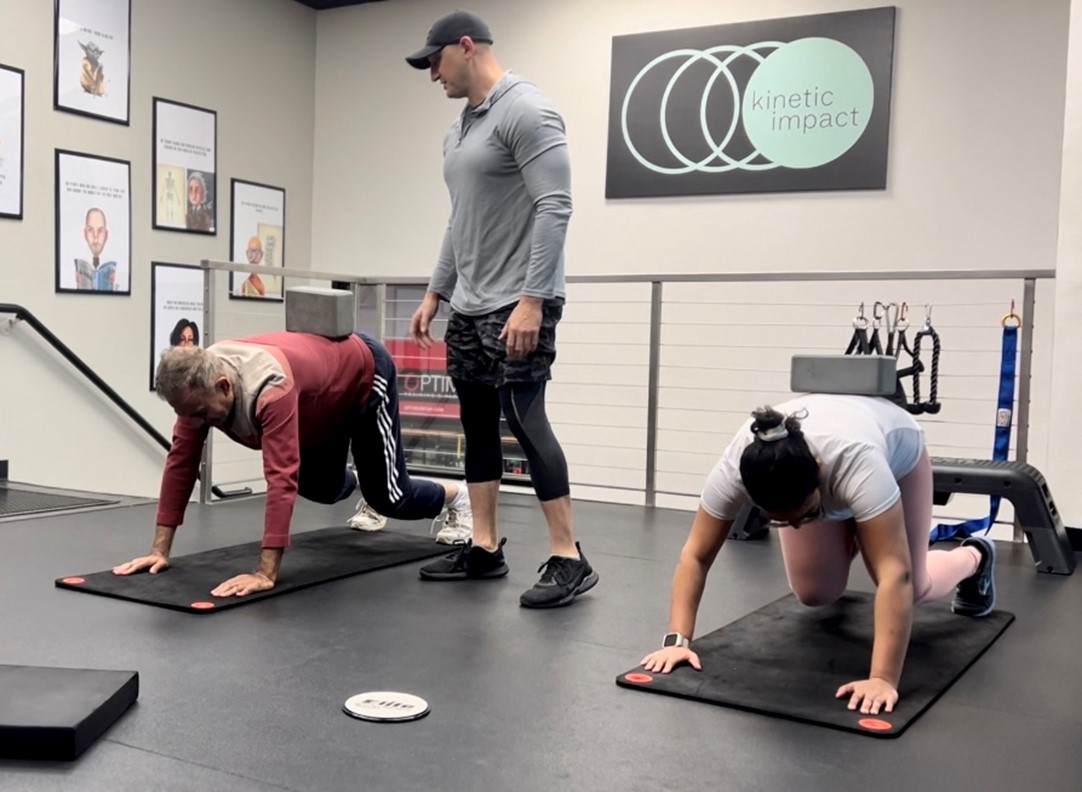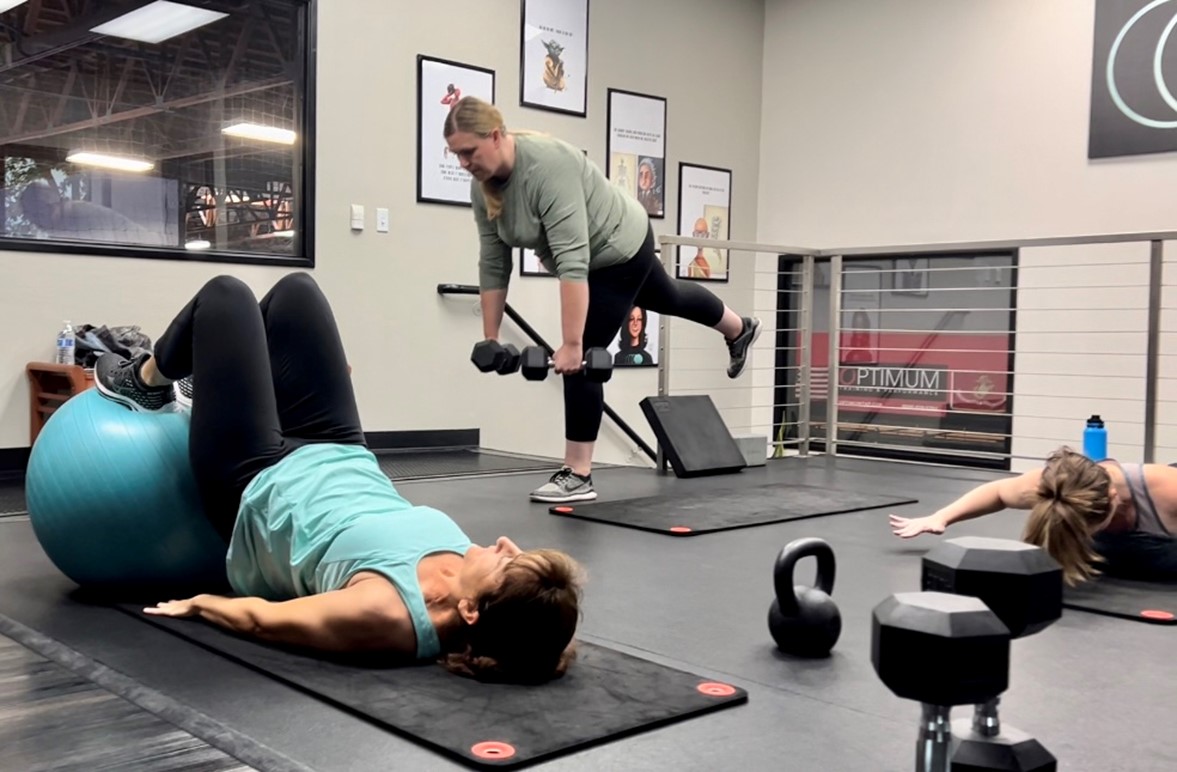 Semi-private training is individualized for you and progresses at your own pace!
No more feeling intimidated or compelled to do something you don't want to do just because someone next you is doing it. You will have the help of the coach to develop and progress your individualized program. You can have all the fun of working out with others while working to meet YOUR individual goals.
In order to individualize your program you first will be seen 1-on-1 with one of our clinicians for an "Initial Exam" where we can make sure training in a small group of 2-4 people is best for you. Here we determine your safe starting point and find group times that work best for you.
Have a community to hold you accountable
Get all the benefits of 1-on-1 coaching but at a much lower price
Bring the family together!
Become confident working out again
Moms, it is time to decompress and take some time for yourself